---
2013 Nov Solo exhibition at Whitestone Gallery, Tokyo.
2013 Jan-May -GUTAI: SPLENDID PLAYGROUND- Gutai exhibition at the Guggenheim Museum in New York.
2012 Sep-Oct -GUTAI at 32 East 69th Street- Gutai show at Hauser and Wirth, New York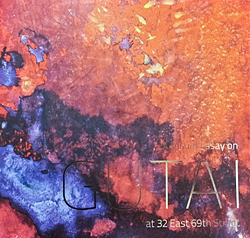 2012 Jul-Sep -GUTAI/ The Spirit of an Era- Gutai show at the National Art Center of Tokyo in Roppongi.
2012 Jan-Feb -Un art autre- exhibition at Christie's in Paris
2010 Oct Invited to show his works at the Gutai Exhibition in Lugano, Switzerland. The exhibition was held at Museo Cantonale d'Arte from the 24th of October to the 20th of February 2011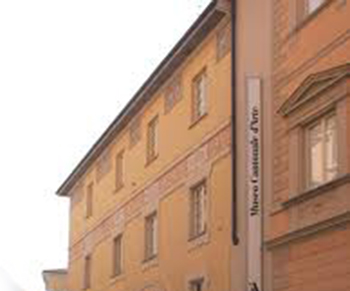 2010 Mar Solo exhibition at Spazio Arte dei Mori Gallery, Venice
2010 Feb Solo exhibition at Gallery Shimanouchi, Osaka
2009 SUM Solo exhibition at Spazio Arte dei Mori Gallery during Venice Biennale 2009, with catalogue publication. Click on here for the download of the catalogue in pdf format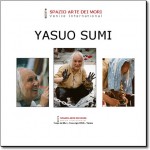 2009 SPR Solo exhibition at Lads Gallery, Osaka
2008 Dec Two man exhibition along with Shozo Shimamoto at Magi900 Art Museum, Pieve di Cento, Bologna; with catalogue publication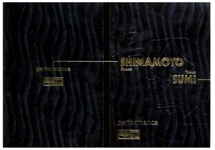 2008 Nov Performance at Magi900 Art Museum, Pieve di Cento, Bologna
2008 Nov Shows his works at Padova Art Fair 2008